Import Data to the ELN
Import samples to a certain ELN-collection
Samples can be imported easily using an excel template that contains Smiles-Strings. To enable the import into a collection, the desired target collection has to be selected. Please see the following example which can be used as a template to import data to the ELN. The template file can be used as test file to check the functions of the ELN, for a specific import, please delete the current content.
Information on the columns and requirements: The columns "stereo_abs" and "stereo_rel" are predefined. Valid values are: stereo_abs: any, rac, meso, (S), (R), (Sp), (Rp), (Sa); stereo_rel: any, syn, anti, p-geminal, p-ortho, p-meta, p-para, cis, trans, fac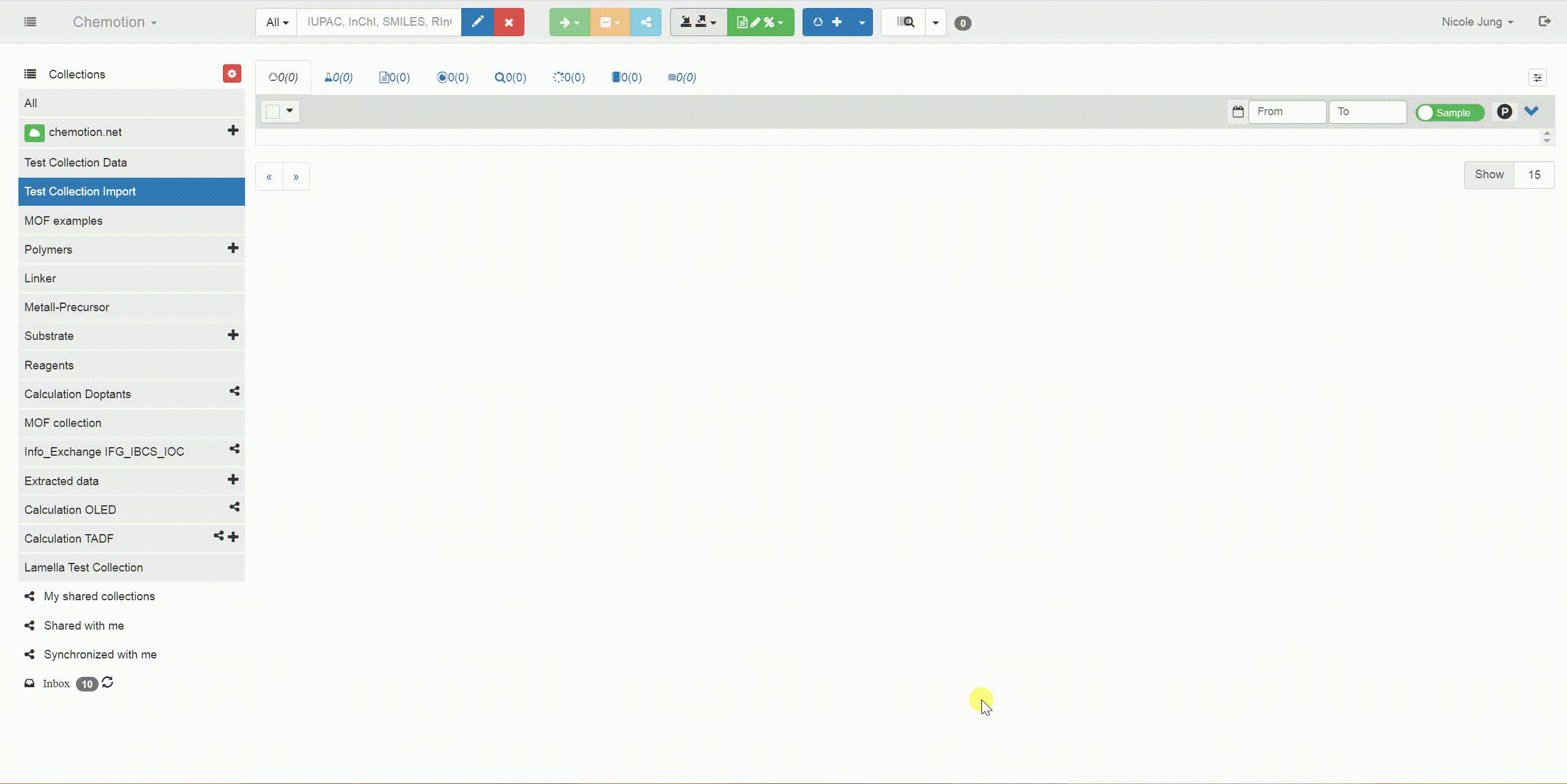 Recommendation
Please add either molfile or Smiles-Code to the import template. The import process will fail if both is entered.
Export Data from the ELN
The export of data can be done in different ways, all functions are embedded to the main toolbar.