The Chemotion ELN supports the generation and reading of barcodes and QR codes in two sizes. Both size options were tested with the following printer: (1) Brother PT-P900W
The Chemotion ELN supports barcodes generated by the Chemotion ELN. Barcodes generated and defined by other systems are not integrated per default. They are adapted to work with Bruker NMR instruments, other specific devices are not yet implemented.
Barcodes can be gained for different entities in the Chemotion ELN:
samples
reactions
wellplates
screens
Also, barcodes and QR codes can be gained for each analysis that is registered in the Chemotion ELN which facilitates the differentiation between samples submitted to different measurements.
Printed barcodes, added to a flask or tube, can be read by standard readers. Reading the code induces the direct link to the item in the Chemotion ELN, for which the barcode was generated.
Generate barcode/QR code​
Open the entity you want to generate barcode/QR code.

Click on this button .

The label pdf file will be generated and automatically downloaded including both barcode and QR code.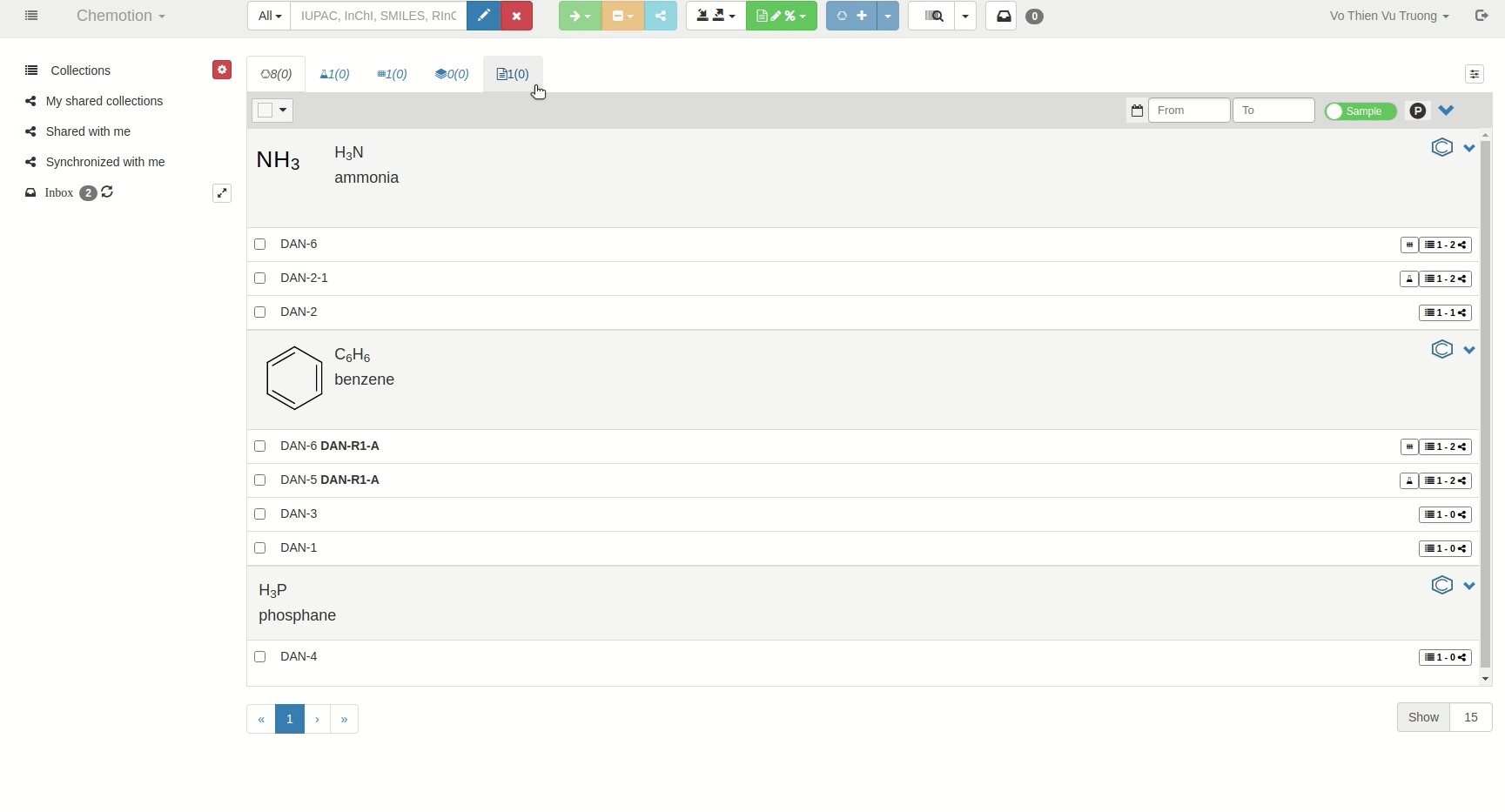 Scan barcode/QR code​
Click this button .

Choose which code to scan
Show the code to the camera.

The entity will display.